Yunona Yunikova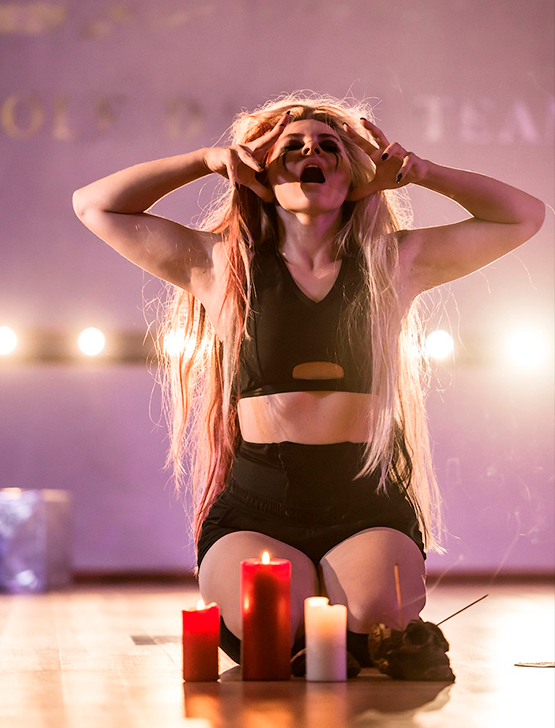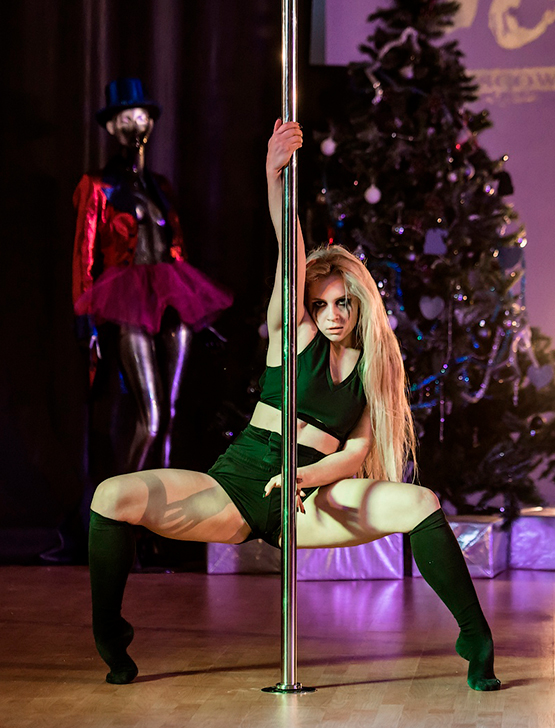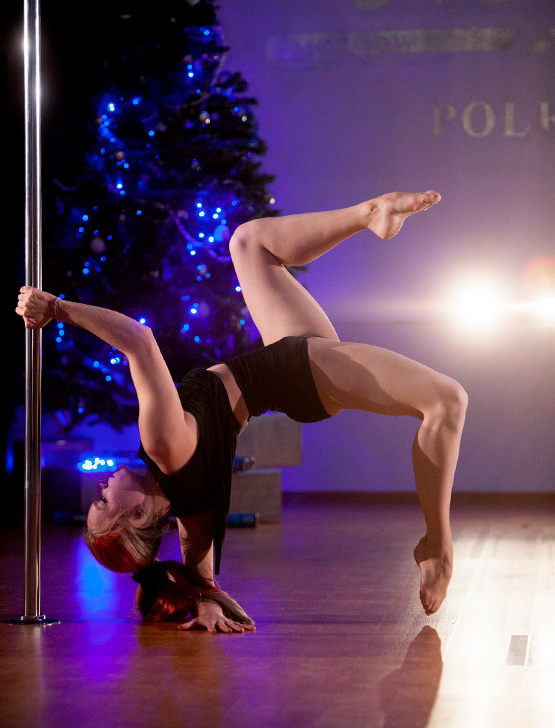 We know Yunona in her Instagram as @inspiration_yunona. And that is a real true! This girl is a true inspiration! Her performances are a complete picture where there is a place for everything: exciting tricks, bright choreography and catching dramatic play.
"Pole dance for me is a special type of art, – Yunona says, – I'm trying to create unusual theatrical performance using symbolism, pauses, styles mixture. During master-classes I'm trying to help my students to open themselves and find their internal inspiration that will help them to grow and create unique performances."

At our school Yunona teaches pole dance for beginners and medium/advanced level, pole flow (art of smooth transition – flowing – from one element to the other) – a rarity even in Moscow and her own class "Improvisation workshop".
Achievements:
Presented of master-classes. Invited instructor of numerous pole dance camps.
Author of a training course on dancing improvisation on the pole.
Judge in competitions:
Festival Golden Fox (Pole & Aerial Dance) 2018
Amazing pole championship 2017
ZODIAC 2017
Ryazan open championship on pole dance 2016
EXO STYLE 2016 и 2017
Suymbike 2015
Another Dances 2015
Open Championship of Ryazan and Ryazanskaya Region on Pole dance 2014
Participation in competitions:
Pole Art Cyprus 2014 — 2 место Semi-Professional Сategory
CatWalk Dance Fest 3 — 1 место Artistic Professional
International Russian and CIS countries championship on Aerial Acrobatics 2014 — 2 place Pole Classic Professional
Pole Art Cyprus 2015, 2016
Video:
Pole Positions Concert 2018
Pole Positions Concert 2017
Pole Art Cyprus 2016
Pole dance camp «Summerpole» 2015
Pole Art Cyprus 2015
Pole Art Cyprus 2014