Svetlana Golovneva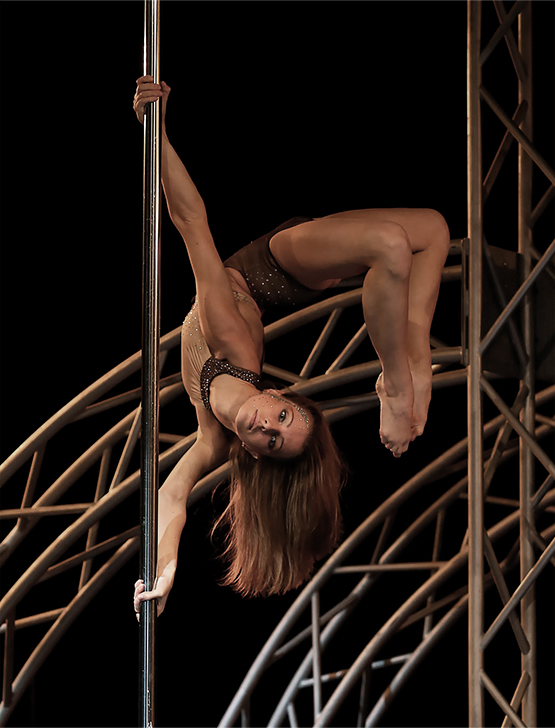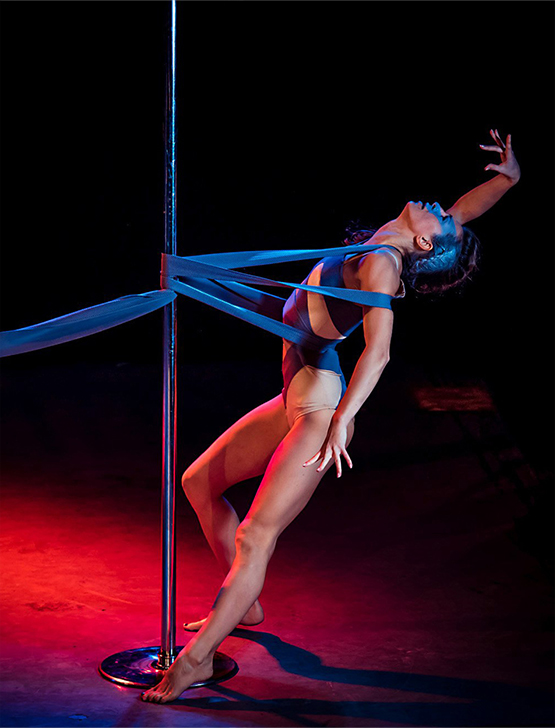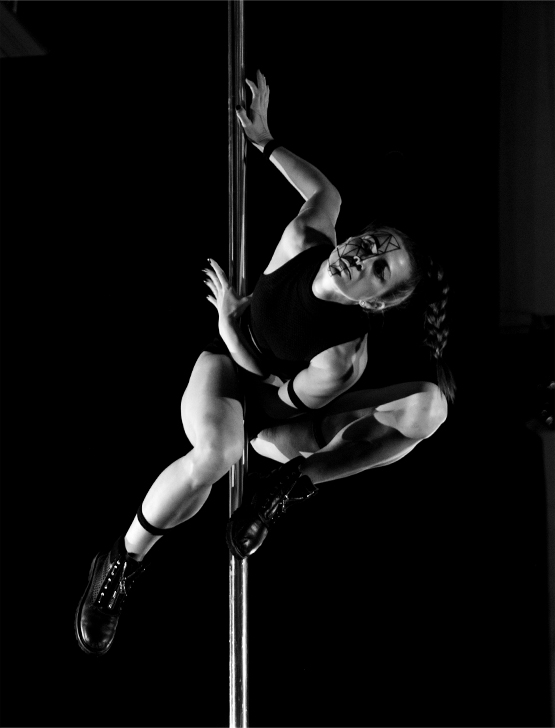 Pole dance instructor. Participant and price winner of numerous Russian and international competitions. Svetlana's visit card is an aspiration to perfectness in everything she is doing.
Svetlana's instructor noticed her incredible potential even at her first visit to our school and all resources were dedicated to open it without any hesitation. The results came quickly – just once trying herself among amateurs our talented star was improving her level from a performance to performance and soon after appeared at the highest stage of the pedestal of the most prestigious international competition of that time – Pole Art Cyprus – in semi-pro category and even in three months was climbing the peaks of Pole Art Italy in Elite category.
Svetlana's arsenal includes acrobatic and power tricks along with the most difficult elements requiring incredible back flexibility. Her unforgettable images with charming choreography never leave you indifferent and always concur acknowledgement of the audience even if the performance does not win the prize. Perfectness of lines and attention to details make it a true pleasure to watch her performance.
Svetlana's visit card is her aspiration to perfectness in everything she is doing, thus as an instructor she also pays much attention to clearness and technique of execution, coherently combines acrobatic tricks with flexibility elements adjusting it for the athletes of any level: from beginners to professionals.
Achievements:
PSO Triangle Cary 2019, NC — 1 place Professional Category
Pole Art Cyprus 2016 — 5 place Professional Category
Pole Art Cyprus 2015 — 1 place Semi-Professional Category
Pole Art Cyprus 2014 — 4 place Semi-Professional Category
Participant:
Pole Art Italy 2016, Pole Star Final 2016, Pole Star Samara 2016,
Pole Theatre Latvia 2018 and other international competitions
Видео:
PSO Triangle Pole Champion USA 2019
Pole Theatre Latvia 2018
Pole Positions concert 2017
Performance in doubles at Pole Positions concert
Pole Art Cyprus 2016
Pole Art Italy 2016
Pole Art Cyprus 2015