Irina Makushina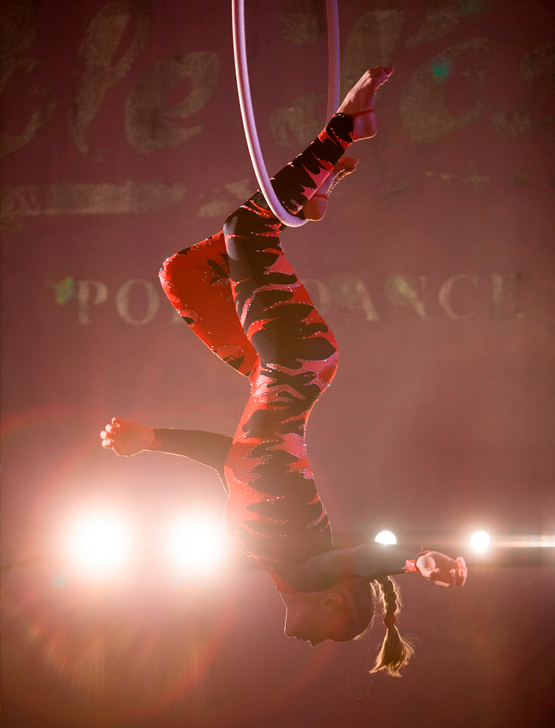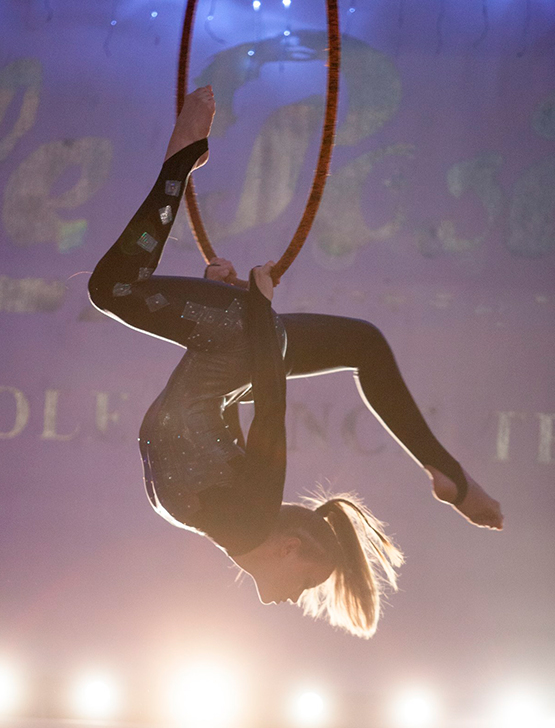 Ira is a youngest member of our team but one of the most experienced and successful athletes.
2016 saw Irina to become twice world champion on acrobatics on pole taken 2 first places at World Championship Air Power Athletics in category children 10-14 y.o. In 2018 Irina added one more title to this: 1st place at World Pole Sports Championships – IPSF – the most prestigious pole sport championship in the world.
Our young athlete brilliantly shown herself in other disciplines, aerial silks and aerial hoop in particular.
Just for 4 years of training Irina has about 50 performances in various disciplines of aerial gymnastics and there are only a few where she was not among the first three winners.
Interview with Irina: https://sport.rambler.ru/other/40471236-chempionka-mira-irina-makushina-padala-vstavala-i-tak-iz-raza-v-raz-poka-ne-dobivalas-svoego/
Achievements:
No Gravity Art 2018 – 1 place: aerial hoop, adults professionals, aerial hoop doubles; 2 place aerial loop adults
World Pole Sports Championship 2018 IPSF – 1 place Pole Sport novice girls (10-14 лет) women elite
World ULTRA Pole Championships 2018 (IPSF) – 2 place Ultra Pole Woman
Pole Sports Russia 2018 (IPSF) – 3 place Pole Sport children elite
Pole Star Samara 2018 – 1 place Pole Art Teens advances, 2 place Aerial Ring Teens advanced
No Gravity Art 2017 – 1 place aerial hoop, 2 place Pole ArtCatWalk Dance Fest 2017 – 1 place Artistic Pole Dance professionals juniors
International championship of Russia and CIS countries on aerial acrobatics 2017 – 1 place: multi-discipline, Pole Art professionals, aerial loop professionals, original disciplines (moon) doubles, Pole Art professionals; 2 place aerial hoop professionals
World Championship Air Power Athletics 2016 (Riga) – 1 place: Pole Sport solo, Pole Sport doubles, 2 place Chinese pole (10-14 y.o.)
Open European Championship of Aerial Acrobatics 2016 (Prague) – 2 place Aerial hoop
I Open Russian Championship on Aerial Acrobatics, III Russian Championship on Aerial Acrobatics 2015 – 3 место Pole Acrobatic solo amateurs children 2
Video:
World Pole Sports Championship 2018
Pole Sports Russia 2018 (Pole Art)
Pole Sports Russia 2018 (Pole Sport)
Pole Positions Concert 2017
Pole Sports Russia 2017
World Championship Air Power Athletics 2016