Elena Koroteeva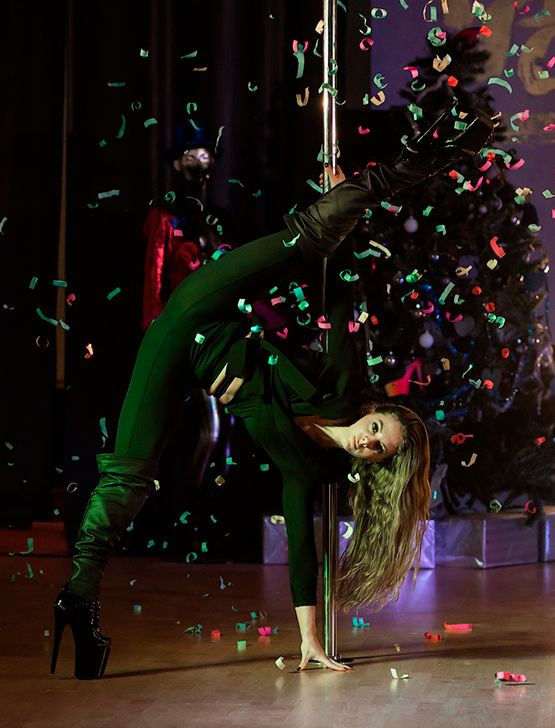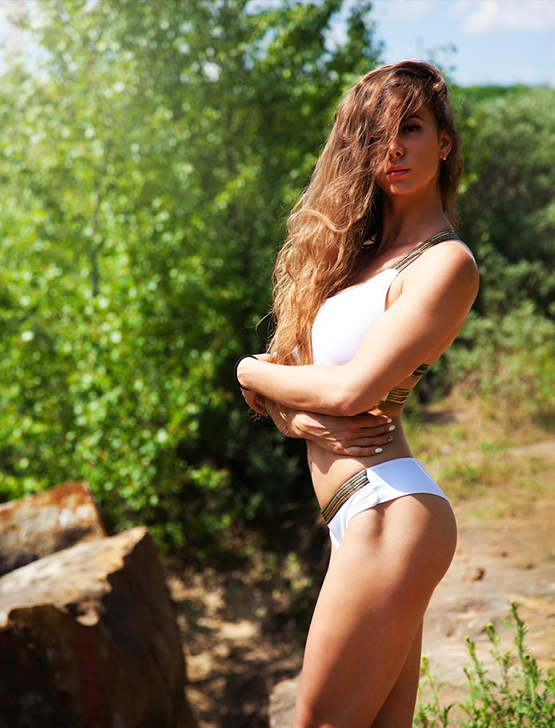 Elena is a winner and finalist of international pole art competitions in elite category, presenter of her own master-classes, performer of impressive and extreme exotic hard with a wonderful sporty body and a personal fitness instructor.
Elena's style can be described as sophisticated and non-ordinary. Flexible back, incredible stretching and rich dancing experience – with all that Lena is capable of creating unforgettable performances. Combinations of power tricks with wide range of flexibility elements is her cup of tea.
At our school Elena has a specialized group on the methods owning to which one of the most appealing parts of women's body obtains the shape one cannot help to stop looking at. If you want to make a present to your man you shall go to Elena's class on nates fitness also known under a code name "popakatch" among the students.

Men's Health. Women charge: Elena Koroteeva
https://mhealth.ru/sex/obekt-zhelaniya/obekt-zhelaniya-elena-koroteeva/
Achievements:
Pole Art Greece 2016 – 2 place Elite Woman
Pole Energy 2016 – 1 place professionals
Battle of the Pole Prague 2015 – 2 place professionals
Paranoia Pole Show 2014 – 3 place Solo Art Pole Dance Ladies
Pole Art Cyprus 2013 – 2 place professionals
Miss Pole Dance Russia ЦФО 2012 – 1 place Artistic Solo Professionals Women
Russia and CIS Countries Cup in aerial acrobatics 2012 – 1 place
Pole Sport International 2012 – 1 place
Miss Pole Dance Russia 2011 – special price «Best Technique»
Participation in Competitions:
Pole Art Spain 2016 (top 10), Pole Art Milan 2015 (4 place), Pole Art Cyprus 2014, Pole Art Slovenia 2012 (4 place), Battle of the Pole Sweden 2012 (4 place)
Video:
Pole Positions Concert 2018 (December)
Pole Positions Concert 2018 (May)
Pole Positions Concert 2017 (December)
Pole Positions Concert 2017 (June)
Pole Art Greece 2016