Diana Gorina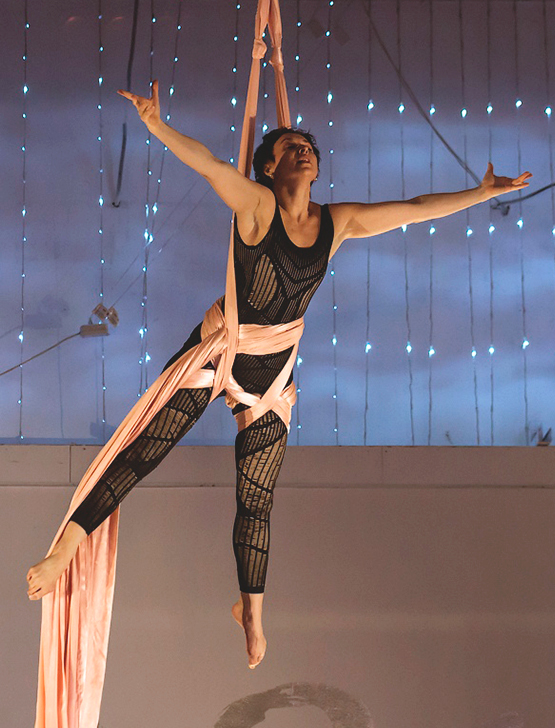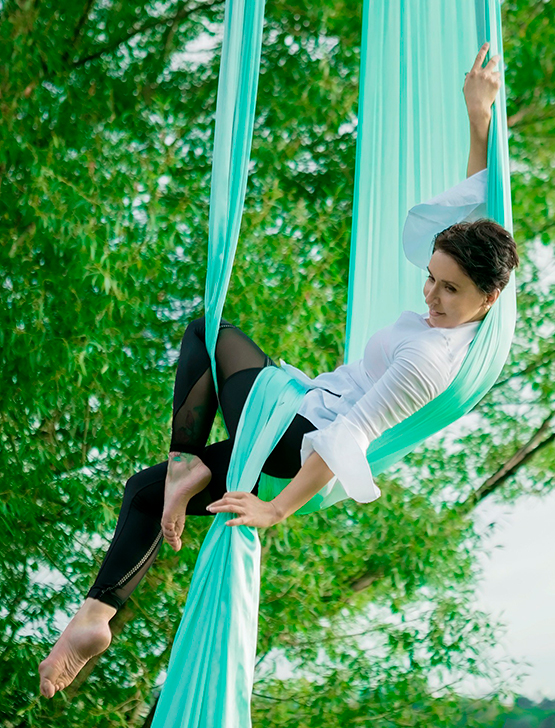 Diana is an adventurer and experimentalist. In 2012 she discovered a pole and then aerial silks in two years. Today Diana is a guru of aerial silks in our school, she is competent to help both the beginners and professional sportsmen. But if you wish you can master more impudent discipline under here guidance: aerial chains.
As a performer Diana is marked by her ability to turn the sport apparatus into a dancing one. "One day a pole dancer told me that aerial silks are boring and not eye-catching because of long wrapping followed by quick fall, it has nothing to do with sensuality and emotions dancing is characterized by, – Diana tells. – Dancing on aerial apparatus it is namely your skills to make the performance emotional and hide technical moments of preparation to difficult tricks from the spectacular".
Achievements:
Prepared performances for the prize-winners of Open Russian Tournament on pole and aerial gymnastics 2018 (1 place professionals), International Championship of Russia and CIS countries on Aerial Acrobatics 2018 (1 place professionals), CatWalk Dance Fest 2018 (2 place amateurs любители), Russian and CIS countries Cup on aerial acrobatics 2018 (2 place amateurs).
Video:
Pole Positions concert Pole Positions 2018
Pole Positions concert Pole Positions 2017