Arina Bolshakova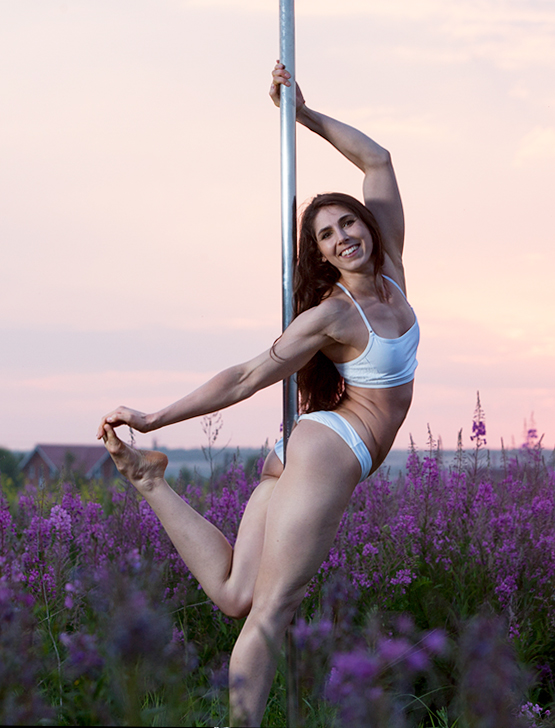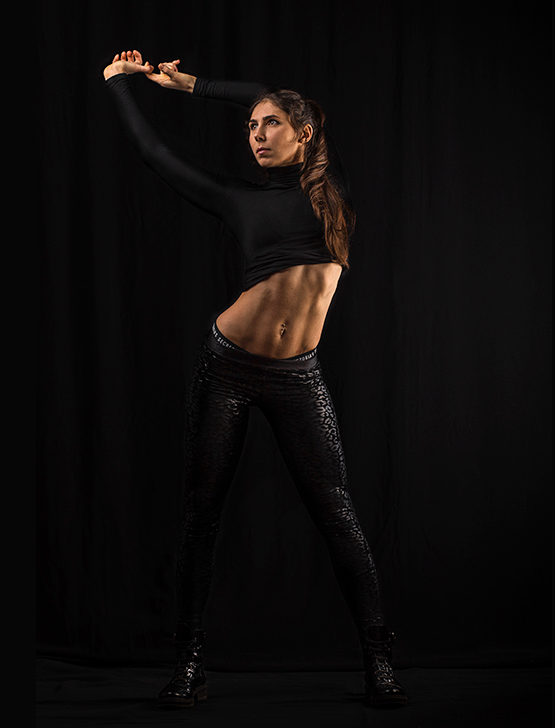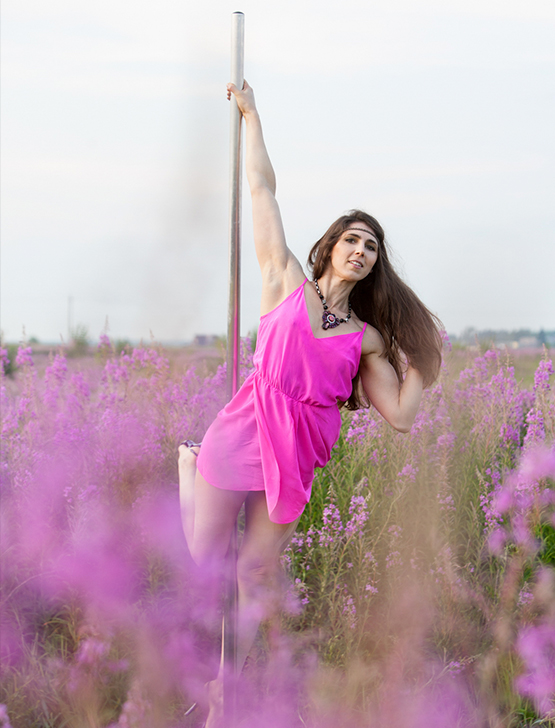 Arina is a unique instructor and a founder of a unique school. If you are looking for a teacher who will open all your potential and squeeze a maximum from your body on the pole it is Arina!
Since childhood Arina has been fond of sport, was a member of students' aerobic team, and gave group classes in fitness club. The first time she came across the pole was in 2009 and 2010 saw the pole to become a part of her life with regular training. To enhance her skills on the pole and to make the classes more efficient Arina worked with instructors of similar but more developed sports – acrobatics, rhythmic gymnastics, ballet.
She founded her pole dance school in 2012. To gain experience and knowledge she visited leading schools in Europe and the USA. Arina tells about these trips:

Pole dance lessons weren't my target. For that moment I had enough information. I was eager to learn how my foreign colleagues are working: what are training methods, classes schemes, requirements to the training space, etc. But the main thing I was interested in had been a complex approach and a strategy how to develop a student as a sportsmen. How to bring a person to his target within a certain period of time.
Today Pole Positions Moscow is one of the most famous pole dance schools in Russia. Arina is a leading instructor managed to establish a team of the most outstanding sportsmen.
Achievements:
Pole Star Samara 2018 – 1 place Pole Artistic professionals
No Gravity Art 2018 – 3 place Pole Artistic Elite
Students' achievements:
Irina Makushina – 1 place Pole Star Samara 2018 pole teens advanced
Daria Gyzutdinova – 1 place Pole Star Samara 2018 pole artistic advanced
Vera Paderina – 3 place Pole Star 2016 advanced
Veronika Titova – 3 place Pole Art Italy 2016 semi-pro, 1 place at III Championship on aerial acrobatics 2015 pole classic professionals, 2 place SN PRO 2016, 2 place Pole Star 2016 professionals
Svetlana Golovneva – 1 place Pole Art Cyprus 2015 semi-pro
Video:
Pole Positions concert 2018
Pole Positions concert 2018 (performance for Pole Star Samara 2018)
Pole Positions concert 2016