Alexander Baranov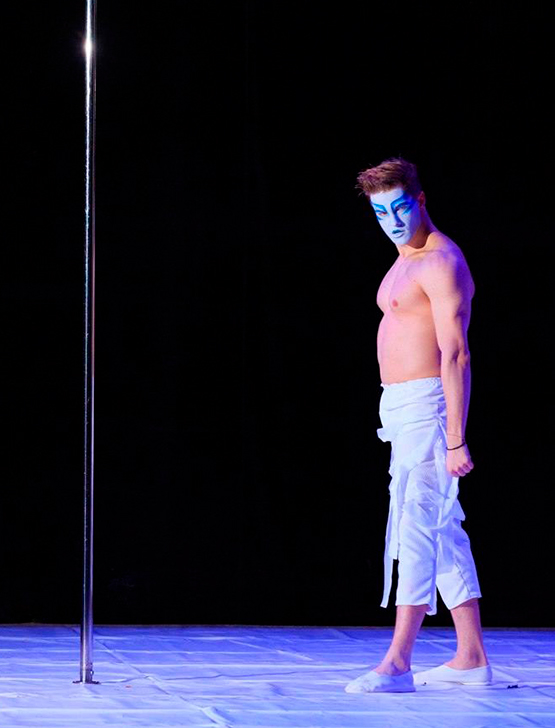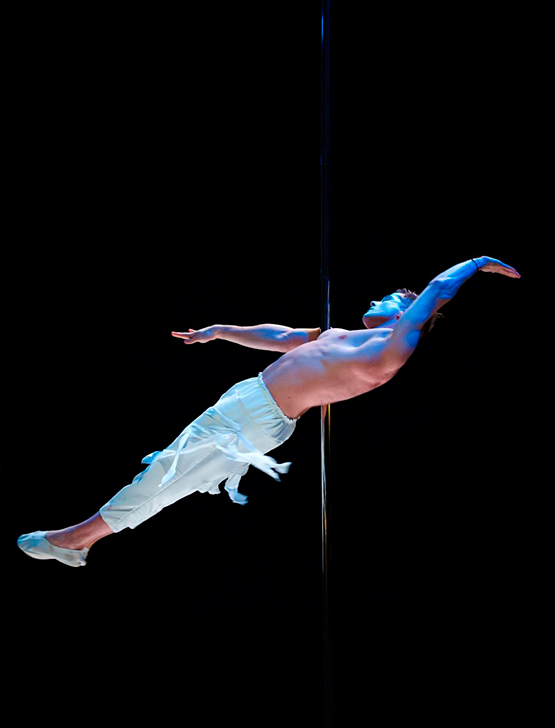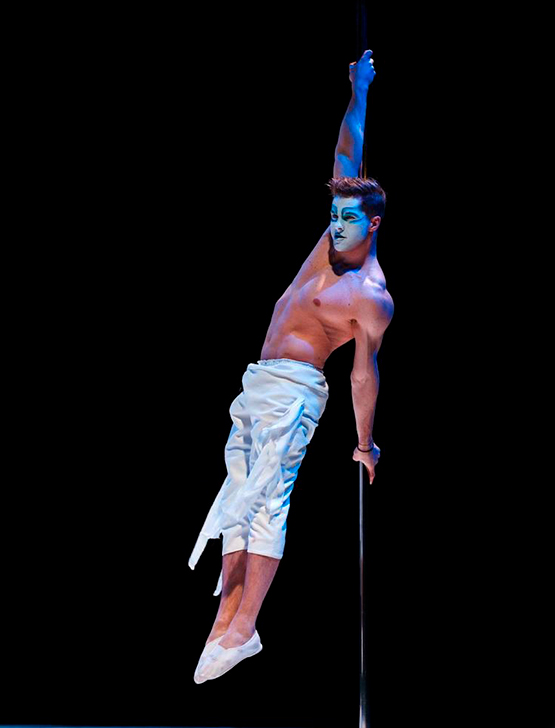 Sasha is a famous sportsman and instructor, one of the first who started to create men pole dance in Russia. Participant of Russian and international competitions from 2011. Performance creator.
Even before pole dance Sasha had a fancy for dramatic art: performed in KVN teams, participated in student fests, led creative team at the University, was fond of dancing and acrobatics. The pole helped him to find the best application to his artistry and dramatic skills. Sasha's every performance is like a theatrical performance or a movie where the trick plays a role of expressive means.
As an instructor Sasha is specialized on teaching power elements, acrobatic tricks and spins on the pole, preparation to the competitions on pole dance, pole art and pole sport, incl. on IPSF (International Pole Sport Federation) criteria.
Achievements:
No Gravity Art 2017 – 1 place
Paranoia Pole Show 2017 – winner in nomination The Strongest
Pole Star Samara 2017 – special prize: a cup for a character, personal charm and stage
International Championship of Russia and CIS countries on aerial acrobatics – 1 place
Students' achievements:
Irina Makushina – 1 меplace at World Pole Sports Championship 2018 IPSF, 2 place at World ULTRA pole battle 2018, 2 place at No Gravity Art 2017, 1 place на Международном International Championship of Russia and CIS countries on aerial acrobatics 2017
Participations in competitions:
Finalist of Pole Art Cyprus 2014, 2015, 2016, Pole Art Spain 2015, Pole Art France 2016
Video: